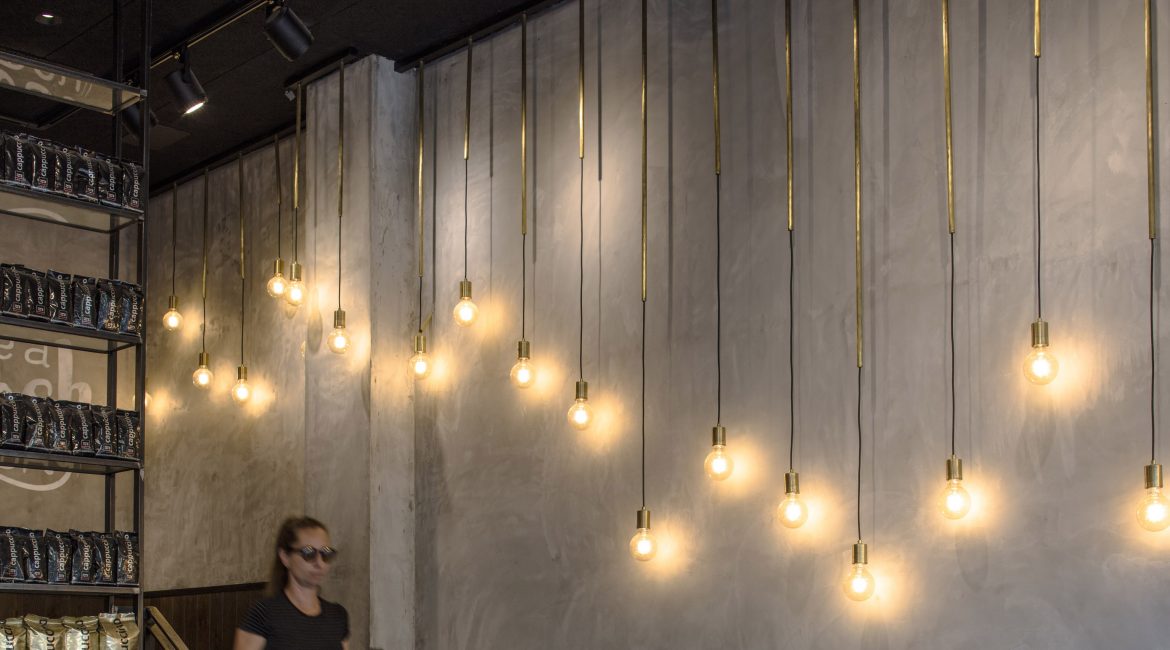 Nahalat Yitzhak branch is located in a small and quiet neighbourhood. That's why it was so important to create an intimate seating and inner gallery, in order to create a quiet and calm corner for the neighbourhood residents.
The Aroma Tel Aviv design concept was influenced by its urban environment and small touches of  RUSTIC design reflected in the concrete walls, floor and materials.
The 'Classic look' is reflected in the white ceramic tiles Gradiajntly combined with 'Smokey' mirrors tiles the same size. The decorative lighting design includes brass thin lines, which transmitters, on one hand, simplicity and on the other hand, novelty together with the massive concrete walls.