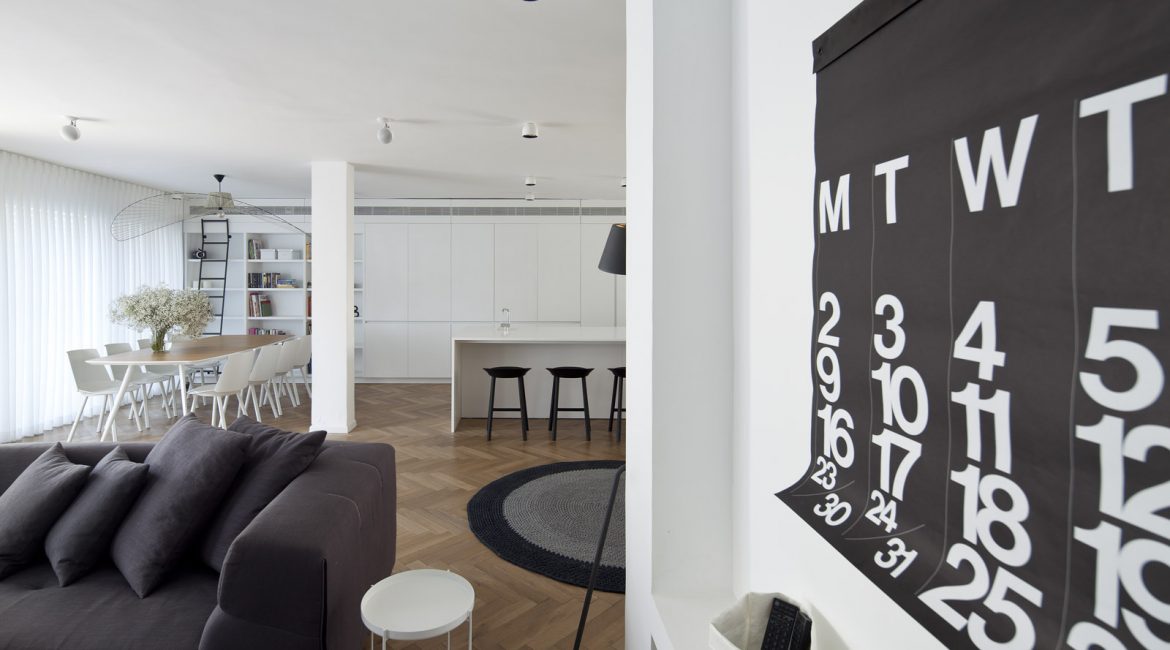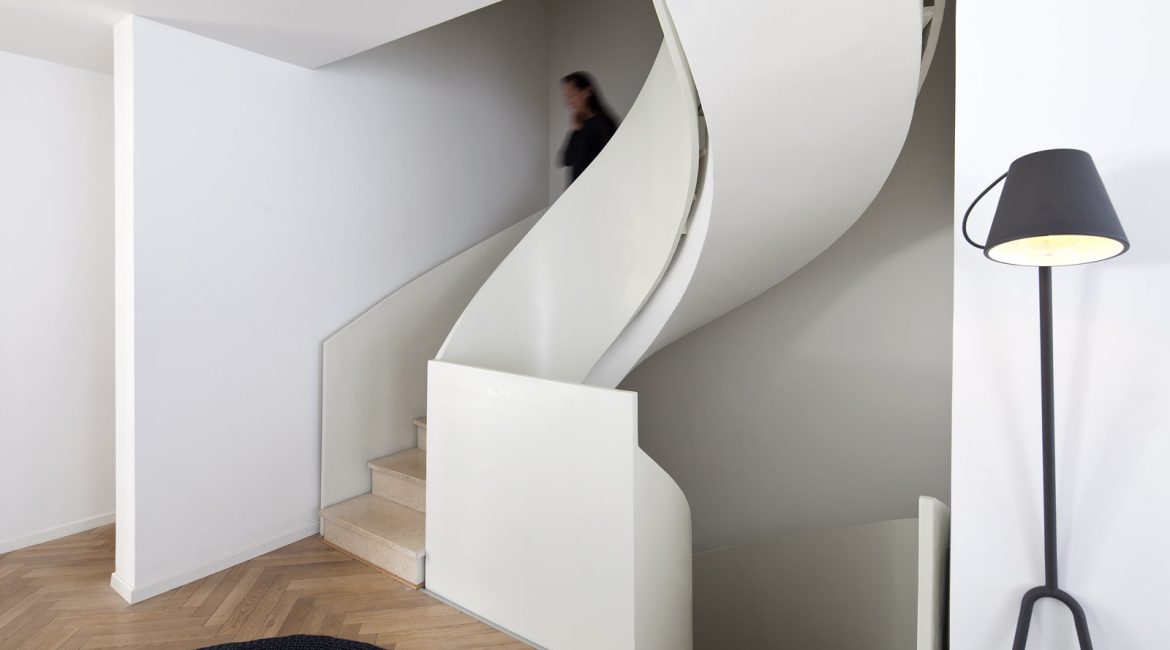 Renovation of a 230 sq private house in an old neighbourhood in Rishon L'etzion.
We decided to use a lot of white color in order to create an illusion of height. The floor was covered with light oak parquet, laid in a 'Fisbone' method.
The kitchen was enlarged at the expense of the main entrance. It was designed L-shaped and includes cabinets wall that follows the building line, and finally, in front of the dining room, transforms into a library.
A staircase separates the living room and shelter. Metal railing was dismantled and replaced by a tin white railing curving which transforms the stairs into a kind of sculpted element.
At the centre of the master bedroom, a white bed was placed. Behind the bed, a specially made woodwork was designed – a large cabinet that functions as the head of the bed.